Erkend opleider BHV – EHBO
ERO Emergency Response Officer
Professional and practice-oriented
We help companies to comply with the legal health and safety obligations by providing various courses, including ERO Emergency Response Officer and Safety & Health Officer.
Every week in the Netherlands there are approximately . . .
deaths as a result of an industrial accident
people who sustained serious injuries from industrial accidents
injured from industrial accidents
Can something be done about this?  
Yes, make sure that you have the most up-to-date knowledge and skills of ERO. Sign up with us now!
Frequently Asked Questions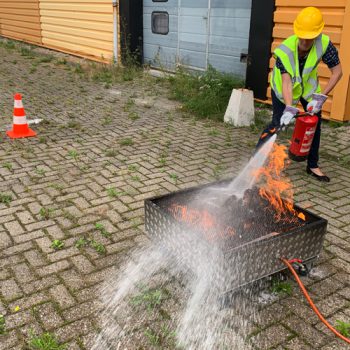 Sign up for the
BHV course in English
Click on a button below to see our lesson dates and prices on the NedCert website and to sign up.
Complete ERO course in one day
ERO recertification 1x every 2 year 1 day (required)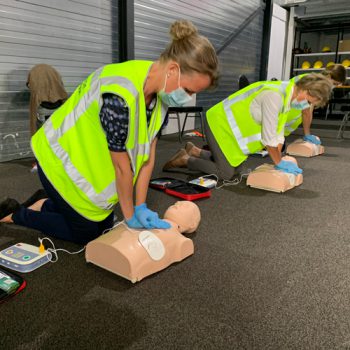 Contents of the ERO course day
Experience a special day and step into another world, which can become reality on your own work floor.
Corona measures and PPE Personal Protective Equipment for ERO
provide first aid and CPR with AED
Stop the Bleeding – applying various types of material and dressings from the trauma kit such as tourniquet and hemostatic dressing
limit and combat small fires
extinguish with water, carbon dioxide snow extinguisher, foam / premix extinguisher, fire blankets
limit the consequences of accidents
raising the alarm and evacuating all employees and other individuals
evacuation
communication with the emergency services
This training day also is suitable as a refresher or when someone has done a BHV course before at another organisation.
Classes are taught by our NedCert certified instructor, René van der Helm, who provides compact no-nonsense courses with many practical exercises in a modern way. By applying a balanced mix of learning styles, the course components are fun, educational and engaging from start to finish, both online and during the course day. We keep the groups small so that you receive a lot of personal attention.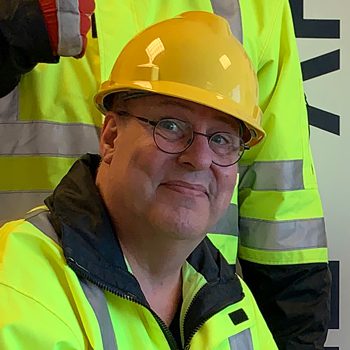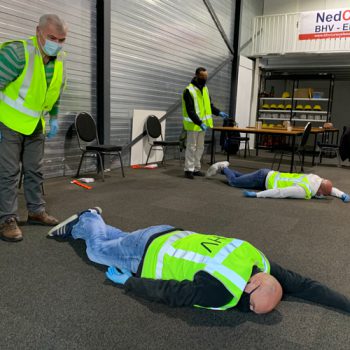 The ERO certificate is valid for 2 years
The examination is conducted by NedCert Certification according to ISO 17024. If someone succeeds, he receives a certificate Emergency Response Officer (BHV). The certificate is valid for 2 years.
The price of the one day course Emergency Response Officer includes the textbook and the use of emergency response training materials, bandages, AED's, extinguishers, free tea/coffee, free lunch and examination fees.
Use the training funds in your industry. They often contribute to training costs.
BHV cursus Leeuwarden
Average rating:
35 reviews
Mar 11, 2021
Very nice presentation.



Maria del Mar Barreiro Carou van NTCP
Mar 11, 2021
Practical and useful. Easy to follow and clear. Good practices and equipment to have examples close to real situations.



Elena Florindo Sanchez-Puerta van NTCP
Mar 11, 2021
Excellent instructrions, good balance between prepartion book, theory, excercises and opportunity to discuss topics during the course. Getting the opportunity to discuss the situation at our own company and get advice on how to handle is very much appreciated. Very experienced trainer made it a really effective and valuable day.



Martine Brandsma van NTCP
Aug 3, 2019
Great tutor with ton of knowledge! Very happy to aware know of how to behave in emergency situations.



Yauheni Bankouski van Ciwit B.V.
Aug 3, 2019
A lot to take home, super useful, always an memorable experience to do!



Tamás Adorjáni van Cloudreach B.V.